Finding the right kind of food is essential to keeping our dogs happy and healthy. However, as simple as finding dog food sounds, things can get quite complicated, especially if you're looking for specific types of food as a part of a health condition treatment or prevention.
Today's market is filled with all sorts of dog food varieties, but it doesn't mean all of them are good quality products. That is why we are going to focus on finding the best low protein dog food, as well as the importance of low protein food for a dog's health.
To make sure your puppy is getting all the nutrient it needs, it is important to plan out a healthy and balanced diet. At the same time, you must be able to incorporate any kind of special food recommended by the veterinarian, in case of health conditions such as kidney disease.
There is no doubt that food is going to affect your dog's health and well-being and for that reason, you must take extra time to focus on finding the right, high-quality products and ingredients. To help you out with this task, we've put together a guide for understanding the importance of low protein food and finding the best products on the market!
How to Choose the Right Food For Your Dog?
Choosing the right dog food varieties largely depends on your dog's health state. In order to be familiar with what kind of nutrients your puppy needs and which ingredients it should avoid, you need to pay a visit to the vet for a regular checkup.
In case your dog is suffering from an acute or chronic health condition, the veterinarian is going to give you instructions as to which foods to focus on and which ones to avoid.
In this case, we are going to focus on low protein food, which is commonly given to dogs who suffer from various kinds of kidney issues. Just like any other nutrient, protein is beneficial to a dog's health but too much of it can be harmful.
If the veterinarian puts your dog on a low protein food diet, it is important for you to keep a track of what the dog consumes during treatment. Some dogs are put on a low protein diet for life while others only need low protein food while getting treatment, which depends on a dog's health condition.
Either way, low protein food can positively affect the dog by releasing symptoms and improving its overall health state. To sum it up, in order to choose the right and healthiest dog food, you need to consult the veterinarian first.
Once you've got the instructions from the vet, it's time to search the market for the right products. Keep in mind that there are plenty of low-quality products available nowadays and the best way to avoid these is to stick to popular brands you already know about.
The Benefits of Low Protein Dog Food
People often have difficulty understanding how low protein puppy food can be beneficial since protein is an essential nutrient needed for proper health. The thing is, a low protein food diet does not mean cutting the protein out completely.
In fact, even though it is named "low protein diet", the diet actually implies introducing lowered amounts of protein with balanced amounts of other nutrients. That means the diet still remains balanced and nutritious enough to help your dog's system function properly.
One of the biggest benefits of low protein puppy food is the fact that it can significantly decrease symptoms and discomfort the dog feels due to kidney issues. Kidney disease is a very difficult condition when it comes to dogs and this kind of food can help them get through it more easily.
A high amount of protein is going to create a high amount of toxins for the kidneys to process. By lowering the protein amount, there are going to be fewer toxins in the system and the dog's kidneys won't be pressured as much.
This will cause a relief in symptoms and pain your dog might be feeling due to the kidney disease. Another great benefit of dog food with low protein and phosphorus is the fact that it helps prevent urinary stones, which have the potential to develop into a serious health condition.
Furthermore, reducing the amount of protein in a dog's diet can help cure Lyme disease and improve the results of various kinds of treatments. However, while this kind of diet is beneficial and helpful when it comes to relieving symptoms, don't feed your dog low protein food unless the veterinarian has recommended it.
The Science Behind It
In order to better understand the low protein puppy food diet, it is best to take a look at the science behind it. This whole matter is best explained by Dr. Lucy L. Pinkston, D.V.M. the author of Dogs With Kidney Problems.
In her work, Dr. Pinkston emphasizes the importance of understanding that a low protein diet doesn't have the power to fully treat and cure any disease. The diet is only there as a supplementary treatment and a way of relieving symptoms, thus allowing the dog to better handle the treatment itself.
When it comes to determining how much protein a dog needs, it is important to understand that the minimum amount of protein required for ordinary function depends on the quality level of the food.
In order to sort them according to quality, proteins are graded based on their "biologic value." A protein graded with high biologic value is described as highly digestible, it can be easily absorbed in the system and it includes essential components such as amino acids.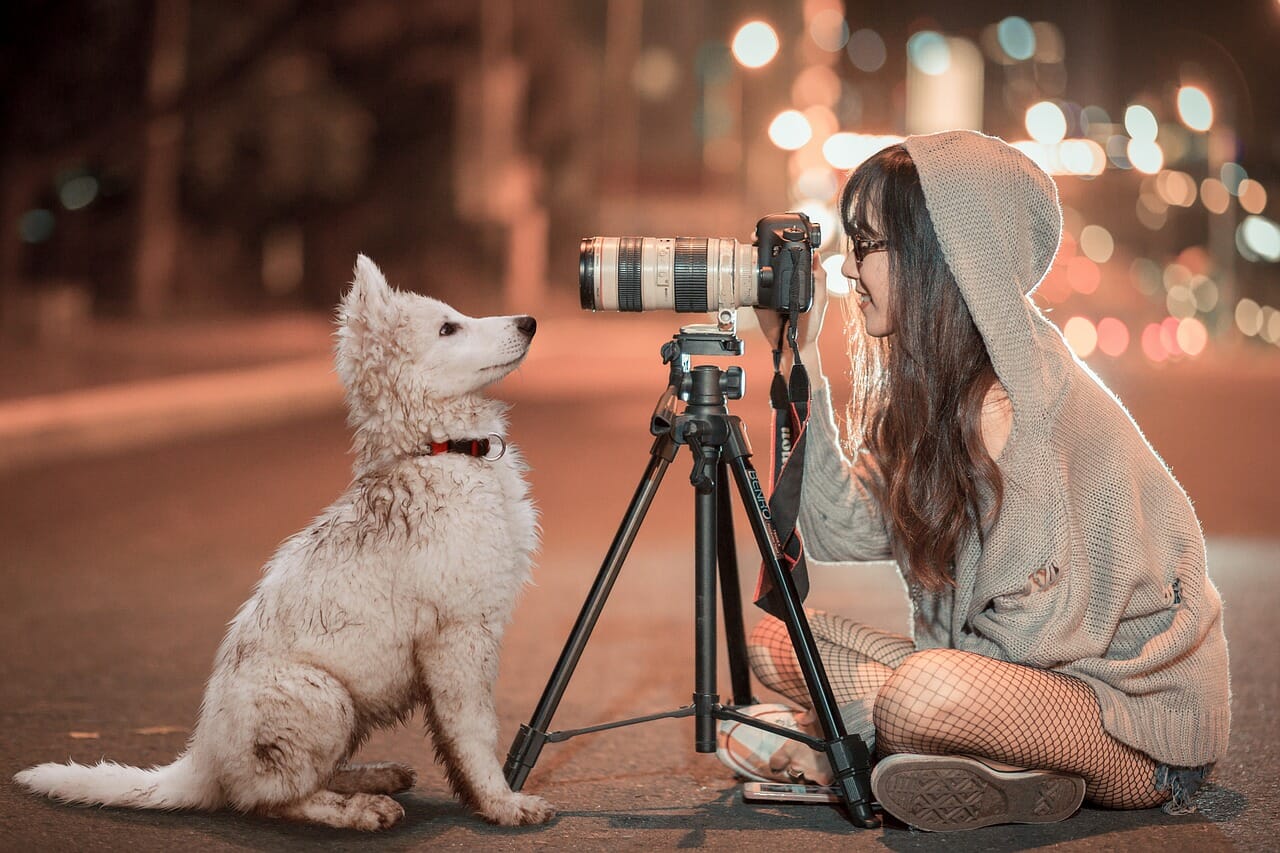 On the other hand, a low biologic value protein would be the kind of protein that is difficult to digest and process, causing your dog more trouble. Therefore, it is easy to understand why dogs need the highest quality protein available.
When it comes to ordinary, healthy adult dogs, approximately three to three and a half gram of high biologic value protein is necessary for proper function. However, this amount might increase or decrease, depending on the dog's health condition. After all, the vet is going to give you the exact instructions for the dog's diet, so you don't have to worry about these numbers.
The Five Best Low Protein Dog Food Products
1. Purina Pro Plan Veterinary Diets NF Kidney Function Canine Formula Dry Dog Food
The first low protein puppy food on our list is the Purina Veterinary Canine dry dog food that helps improve kidney function. This food features a balanced set of ingredients and nutrients that ensure normal operation of the renal system.
Since the amount of protein is significantly lower, the food includes other nutrients that keep the balance, such as potassium, low sodium amounts and boosted amounts of omega three.
While focusing on protecting the urinary tract and reducing the risk of developing urinary stones, this dog food formula is more than sufficient for adult dogs of any breed.
Besides the restricted amount of high-quality protein, this dog food formula is also low in phosphorus, which further helps support the kidneys. For this reason, this is one of the most recommended dog foods for dogs suffering from different kinds of kidney diseases.
Thanks to being rich in omega three fatty acids, this Purina dry dog food is more than enough for a dog to feel full and energized throughout the day. Besides, even the picky dogs like this dry food because it has a unique taste and differs from the ordinary food varieties often given to healthy dogs.
Pros:
This dog food formula is fully balanced and sufficient for grown dogs to feel full and energized.

It helps relieve kidney disease symptoms and reduces the risk of developing urinary stones.

It is a rich source of the much-needed omega three fatty acids

Made by a popular brand you can trust.

Has a nice flavor, even the picky dogs like it.

We believe it is a great choice for a therapeutic diet for both acute and chronic kidney diseases.
Cons:
This low protein puppy food is definitely on the more expensive side. Which is quite a lot when compared to ordinary food options. However, considering its quality, the product is well worth the money.

Even though most dogs like its flavor, some are unable to chew this food because it is large and hard to eat. However, you can solve this issue by soaking a portion of the food overnight prior to feeding it to the dog.
2. Nutro Lite and Weight Management Adult Dry Dog Food
Next up is the Nutro Lite and Weight Management adult dry dog food that incorporates high-quality ingredients into a well-balanced low protein food formula. The primary ingredient of this dog food is fresh chicken, combined with secondary ingredients such as rice bran and potatoes.
Made by a trustworthy brand, this product includes only the highest quality natural ingredients, with no genetically modified products or any unhealthy additions. As such, this low protein puppy food is a great source of natural fiber that is going to boost your dog's digestive system.
Even though the amounts of protein in this food are lowered, it still packs the high-grade kind of protein needed for proper and healthy function. It also features the essential antioxidants that ensure a healthy immune system in dogs.
Being fully made in the United States, this adult dog dry food is one of the most reliable options when it comes to choosing proper and healthy dog food on the market. Besides the chicken and rice bran/potatoes recipe, this dog food also comes in different flavors and sizes tailored to your dog's breed and age.
Pros:
Food made by a popular and trustworthy brand.

Sourced only from trusted suppliers and known farmers.

Fully made in the United States – quality guaranteed.

Suitable for different breeds and ages.

Packs all essential antioxidants, natural fibers and lower amounts of high-quality protein that is easily digestible.

Supports healthy weight loss.
Cons:
This dog food might cause a negative side effect on a dog's skin and hair, causing dry skin and loss of coat volume.

Even though dogs might like it, this food has a strong smell that will leave the dog's mouth smelling bad after eating.
3. Natural Balance Limited Ingredient Diets Dry Dog Food
The third product on our list of best low protein puppy food varieties is the Natural Balance dry dog food with limited ingredients. This dog food features a sweet potato and venison formula, but they also offer a bison formula if your dog is too picky.
As a popular and successful brand, Natural Balance uses simple formulas and ingredients to create the highest quality foods for dogs suffering from different kind of diseases. Thus, this type of food can relieve symptoms of various health conditions.
Besides high-quality ingredients sourced from trusted suppliers, this dry food features a completely balanced set of nutrients to support active adult dogs. Unlike the product we mentioned above, this dry food supports healthy skin and hair, while maintaining good digestive health.
Pros:
A highly effective and nutritious dry food formula.

Made of the highest quality, premium ingredients.

Maintains digestive health, as wells healthy skin and coat.

Includes no colors, preservatives or artificial flavors.

Comes from a trusted brand that has been on the market since 1989.

Completely made in the United States.

Suitable for dogs with food allergies.
Cons:
There has been a recent increase in price for this product.
4. Holistic Select Natural Dry Dog Food
The Holistic Select Natural dry dog food features a unique flavor that combines salmon, anchovy and sardines. The trustworthy manufacturer of this product ensures there are no meat or poultry by-products in this dog food whatsoever, meaning it is fully made of the highest quality ingredients.
This dry food is a great source of natural fiber as well as probiotics that maintain the healthy gut bacteria. Besides providing balanced nutrition with quickly absorbed nutrients, this low protein puppy food helps improve immune health while decreasing unwanted symptoms.
Having been on the market for over ten years, the brand had gained a lot of support from dog owners across the country. Providing a complete and balanced diet, this dog food is more than enough for your pet to feel happy and healthy throughout the day.
Pros:
A unique recipe features a new kind of flavor for your dog.

Contains no meat by-products whatsoever, as well as no wheat, gluten, fillers, artificial colors or preservatives of any kind.

This dry food packs effective digestive enzymes that help break the food down, boosting your dog's digestive system.

Improves immune health.

Rich in omega three fatty acids

Goes through the Quality Assurance program to ensure the best product quality.

Grain free.
Cons:
Unfortunately, this dog food is not always available on the market, as it goes out of stock frequently.

Bags don't come larger than 30 lbs. While this means you will have to purchase one each month, it can be a good thing since the food will be fresher.
5. Purina Pro Plan Veterinary Diets NF Kidney Function Formula Canned Dog Food
The fifth and final product on our list of best low protein dog foods is the Purina KidNey Function canned food. We decided to include a canned food version for the picky dogs that dislike dry food varieties.
Even though this is one of the more expensive food options, it features the highest quality ingredients on the market. This food should only be used if directed by the vet, as it is made to be a therapeutic diet for dogs with kidney disease.
This formula is low in phosphorus and protein, which prevents renal damage. At the same time, it is rich in omega three fatty acids and added B-complex for optimal nutrition.
Pros:
Highest quality ingredients.
Rich source of omega three.
Reduced protein and low amounts of phosphorus.
Helps relieve the symptoms of various kidney issues.
Provides the optimal nutrition for dogs of all ages.
Cons:
The food has a bad smell.
Dogs often don't like this kind of food because of a strange and unique taste. You might have to mix it with dry food to get the dog to eat it.
Conclusion
Choosing the right products when it comes to a low protein puppy food diet doesn't have to be a nightmare. We are aware that the market is full of different brands and products, which makes it difficult to decide on your final pick.
Hopefully, our list of top five low protein dog foods has helped you make the right decision that will positively affect your dog's health. Make sure to leave us a comment below if your dog has already tried any of these foods and let us know how it went!
Related Posts